VERY HAPPY!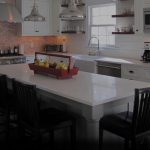 "We found Melissa and Jim professional, creative, and working with them a real pleasure. Melissa quickly understood our vision for a renovated kitchen, and her design beautifully captured our needs. Jim's skills, construction experience, as well as an eye for detail, made that design a reality. Their communication and updates throughout the project provided a smooth transition from start to finish.
We are very happy with the final product."
Dianne & Jim Cooper
Westport, CT
Dianne & Jim Cooper
Our kitchen remodel is AWESOME!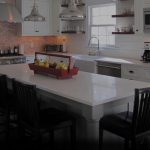 Our kitchen remodel is AWESOME! It required architectural changes which Melissa and crew handled with ease. We could not be happier.
-J&M, Fairfield
Jean Mass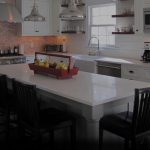 "Had Melissa Adinolfi not been the designer on this project it would not have been as successful. Melissa is intelligent, articulate, resourceful and honest."
~Lori, Southport, CT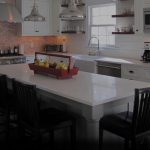 "Robert and I want to thank you for a great job! We have had so many people say how great the cabinets are. Everyone can't believe it's the same house. Thanks for the great job on the kitchen."
~Michael and Robert, Ansonia, CT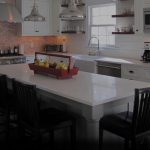 "I just completed a kitchen renovation using Melissa Adinolfi at Lifestyle. This is the 3rd kitchen that I've renovated, and by far was the easiest project. Melissa came to my house with all the samples of cabinet doors and finishes. She came up with an excellent design and drew up plans for both the kitchen and removal of adjoining walls. She worked closely with the general contractor and was there every step of the way. The kitchen came out great, I wouldn't change a thing!"
~Cheryl A., Milford, CT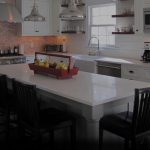 "It was a real joy to work with Melissa on designing my new kitchen. As you would expect from anyone who works in the kitchen design business, she is knowledgeable about what is out there, what it takes to create a well-designed and efficiently functioning kitchen, pays close attention to all the details that designing a kitchen requires, and above all listens to your input and incorporates it into her finished design.
However, Melissa brings a skill to the process that none of the other designers I interviewed had. She has the facility to sit and draw design solutions free handed right on the spot based on your descriptions or tear sheets from magazines. Her ability to do this helped me enormously because it allowed me to visualize what the final kitchen would look like and I could see ahead of time (before ordering expensive cabinets) whether or not I was going to be happy with the final result. "
~Pajes S., Stamford, CT